Why 2MC?
By Mid 2016, the debate measuring the virtues, values, and validities of passive/index-centric investing contrasted against actively managed or tactical investment programs has grown to a full boil. By measures of all popular media, passive/indexed investing is winning.
2nd Market Capital provides hyperactive investment management.
Philosophy
At 2nd Market Capital we seek to capitalize on mispricing by maintaining a deep knowledge of the REIT universe.  Noise and sentiment swings frequently bring about mispricing, but it is often fleeting and obscure. Our preexisting knowledge base, which we work tirelessly to maintain, allows us to pounce on opportunities as they arise and act decisively to minimize adverse results.
Style Box
While our philosophy and process do not require a particular style, our historic tendency is to be small cap and value.
It is in the small cap value space that our competitive advantage is at its greatest. While we consider ourselves knowledgeable on all things REIT, the market is also knowledgeable on the massive REITs. It is in the small, the cheap, and the obscure that we have a relative knowledge advantage.
Illiquidity in this space is of great benefit to us. We take care to never be a forced buyer or forced seller, and diligently watch to be on the advantaged side of forced trades.
Allocation of Research
Alpha is ubiquitous; thousands of stocks outperform each and every year. The trick is to find a research process that affords consistent discovery of positive alpha. There is an inherent trade-off in the allocation of research hours. One can develop broad investment knowledge or deep investment knowledge, not both. At 2nd Market Capital we have limited our investment universe to REITs such that we can go very deep. We remain unconcerned with all the potential alpha that exists outside of REITs; someone else will find it. Instead, we focus 100% of our effort on finding alpha within REITs and avoiding negative alpha within REITs. We believe superior depth of expertise provides us with the best possible chance of outperforming on a consistent basis.
Investment Process
Our investment process consists of balancing a variety of factors such as quality, valuation, management, diversification, and trading history among others. At any given time we try to maintain a portfolio with the best combination of these factors. If company A becomes better than a current portfolio holding, the portfolio holding is swapped out in favor of company A.  All portfolio holdings are measured against their opportunity cost and only remain holdings as long as they are superior to the next best possible investment. In some instances of extreme overvaluation of the market, the next best possible investment can be cash.
Ross Bowler
Chief Executive Officer
Ross formed 2nd Market Capital in January 1989 to become a market-maker alongside a handful of other small firms in the freeform limited partnership secondary. To facilitate better trading, partnership financials were analyzed and it was quickly ascertained that $1 of assets was routinely changing hands for just 50 cents. In January 1991 Bande Corsaires, Limited Partnership was formed to seize this discount and since that time Mr. Bowler has served as General Partner and/or portfolio manager for 22 opportunity specific investment funds.
Email Ross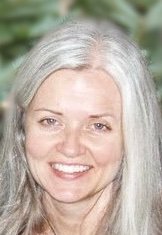 Robin Sherman
President and Chief Operating Officer
Since joining the firm in 1991, Ms. Sherman has overseen the formation, capitalization, operation, liquidation, and termination of 25 S-corporations, limited partnerships, and limited liability corporations.
In directing our investment advisory operations, Robin coordinates brokerage, custody, regulatory compliance and reporting, investor communications, and client services.
Email Robin
Dane Bowler
Chief Investment Officer
Applying standard techniques of security analysis to proprietary metrics, Dane surveys the universe of REIT equities with the objective of identifying risks and opportunities. Importantly, he aims to identify the risks and opportunities before they arrive.
Click here to read some of Dane's recent observations.
Email Dane
2nd Market Capital Advisory Corp
650 N. High Point Road
Madison, WI 53717
(608) 833-7793 - phone
(608) 833-5549 - fax
info@2ndmarketcapital.com
Copyright 2017 2MCAC | Website built and maintained by Zyte Site